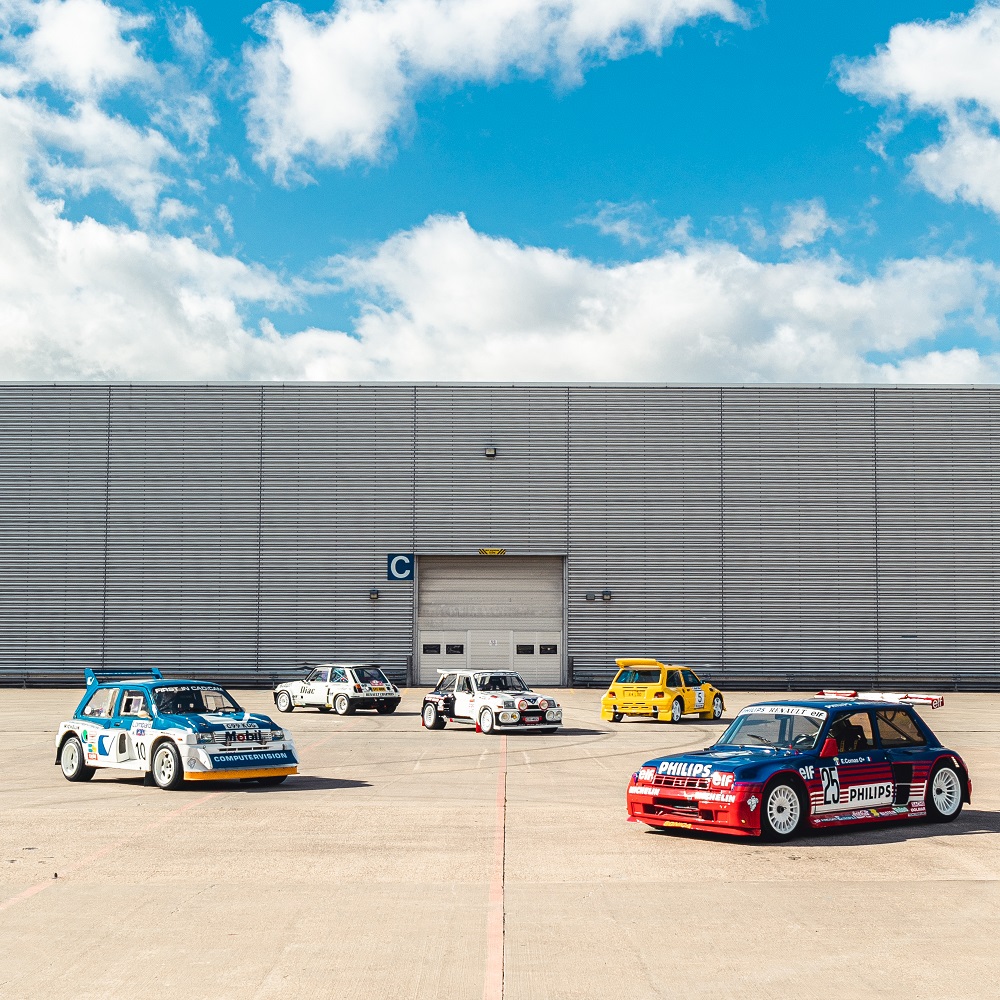 A private collection of significant competition cars from a golden era in Motorsport will be offered in Silverstone Auctions next sale, the NEC Classic Live Online Auction.
Harry Whale, Silverstone Auctions Sales Manager commented "We are delighted to be offering this five-strong, unrepeatable collection of competition cars in our final sale of the year. Each of the cars has a its own unique Motorsport heritage, these are undoubtedly special cars, and this is a fantastic opportunity for interested buyers."
Harry continued "We have extensive, detailed descriptions for each of the five cars on our website and I would encourage serious bidders to take the time read the rich history for the individual cars. There is also numerous photos and video content to view."
C99 KOG is a 1986 MG Metro 6R4 ex-Works, finished in the iconic blue and white Computervision livery and in the latest specification, as developed 'in period'. It has the distinction of having achieved the second-best WRC result of any 6R4 in San Remo during 1986 and during its short but impressive international rallying career, the car was driven by Malcolm Wilson and co-driven by Nigel Harris. Whilst the car later had a mechanical rebuild, the exterior was left untouched so that the original battle scars from its Works rallying career were left intact.
The 1987 DAM4100 is one of five examples of the evolution car that was a collaboration between Works rally car engineer and driver David Appleby, and the legendary Works driver Tony Pond. This car, A14 LOO, was the first prototype and it was constructed from Clubman's chassis #183, it was subsequently his favourite and the one in which he kept at the time. In 2015 and now with a new owner, David himself carried out an extensive overhaul and renovation and the car comes to the market today in stunning condition.